Home Office & Study
---
Our renovation standard focusses on comfort, sound reduction, natural light features and ergonomics. 
While most of your work is done on the size of a laptop or tablet that can be used anywhere in the house, you still need an environment dedicated to your role for the company that you work for or for your educational studies.
A home office or study needs to minimize distractions, have privacy and ensure productivity.
Unfinished spaces such as your basement or backyard can be used to build a new office or study.
Under utilized spaces in your house can be converted for personal work or meeting with clients or suppliers.
Browse our starter packages below to see how we can get you in the right frame of mind.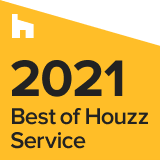 1-647-649-2739
CRFX.Group
info@crfx.group
Serving Toronto, York Region and Simcoe County
---