House FX Renovation Cost Request
---
Your knowledge and the decisions that you make about your house will have an effect on your savings, debt, health, safety, security, energy bills, insurance coverage and premiums, mortgage renewal, resale value and time on the market when you decide to sell.
We take on about 4 to 5 major projects a year.  Most of these are for existing clients or referrals. While they are delighted in the final look, they value the performance features that we put into all elements of the project.
Choose the option below that best fits your situation: 
Free design and planning service:  You want a professional to help you get your bearings on the project and put you in a position to get comparable renovation quotes. There is no obligation to use us for the construction.  This service is free with a House FX renovation contract.  Learn more.
Free estimate:  You are thinking about doing a renovation and need to know what your budget should be.  You have not had a chance to get drawings or even look at finishes.  We can provide an estimate with just a few measurements that you can give us over the phone or through an email.  Request a free estimate.
Free detailed quote:  You need a detailed quote for construction and installation.  You already have drawings, are working with a designer and have detailed requirements or specifications for finishing material.  Request a free detailed quote.
Take advantage of our renovation promotions for 2021.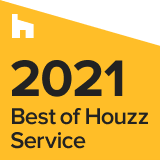 Serving: Toronto, York Region, Simcoe County