House FX Deck Cost Request
---
House FX is our custom build and renovation division.
Since 2015, we have completed many home, cottage and commercial construction and renovation projects.  We are known for the commercial construction and finishing of the Young Living essential oils centre in Brampton and publishing a home ownership, renovation and maintenance  book titled House Effects.
Our decks have a signature design for appeal, maintenance and durability. 
Our deck quotes put you in a situation where we don't ask for more money during the project. Amounts include where applicable, construction and renovation methods that meet or exceed code, licensed trade labour, high performance construction material, supplies, waste fees, property and worker insurance, and overhead costs.   High performance construction material has properties such as strength, weight, function, durability, moisture control, health benefits, longevity or energy efficiency.  While some high performance material may cost more at the onset, premature replacement of low performing material could end up costing you even more over a short period of time.
Your knowledge and the decisions that you make about your house will have an effect on your savings, debt, health, safety, security, energy bills, insurance coverage and premiums, mortgage renewal, resale value and time on the market when you decide to sell.
Choose the option below that best fits your situation: 
Preliminary planning service:  You need a professional to determine the eligible size and setbacks of your deck based on Conservation Authority regulated land and municipal zoning bylaws.  You will also need a layout drawing done to help quote on the amount of material and labour required.  Learn more.
Free estimate:  You are thinking about doing a deck and need to know what your budget should be.  You have not had a chance to check zoning bylaws or get drawings made.  We can provide an estimate with just a few measurements that you can give us over the phone or through an email. 

Request a free estimate.

Free detailed quote:  You need a detailed quote for your deck construction.  You have already researched any limitations from the Conservation Authority and municipal zoning bylaws and you have drawings either done by you or a BCIN registered architect.  Request a free detailed quote.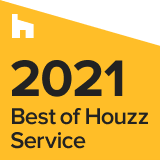 Serving: Toronto, York Region, Simcoe County